Contact Us
For information about medical procedures, general inquiries or to make suggestions about the Clinic, please use the form below to contact the PIHC.
Should you have an urgent matter or require an immediate response, please call the health clinic at +66 76 342 856.
Your message was sent successfully, we will come back to you as soon as possible!
Your message could not be sent, please call us or send us an E-Mail to
info@pihc.asia
instead!
Map & Directions
This map shows you the location of the Phuket International Health Clinic, Google Maps can provide you directions.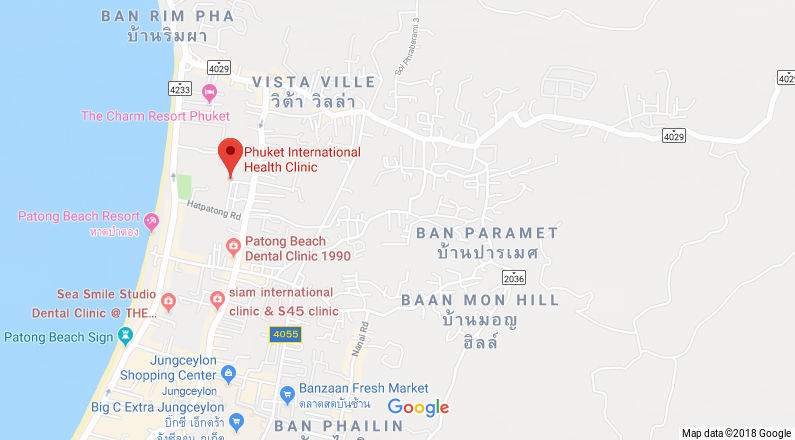 Google and the Google logo are registered trademarks of Google LLC, used with permission.
Clinic Hours
Weekdays:
Mon-Fri: 9am - 8pm
Weekends:
Saturday: 9am - 8pm
Sunday: on call only
Contact Us
T: +66 (0)76 342856
F: +66 (0)76 345857
E: info@pihc.asia